Skip to Content
What is Facial Rejuvenation?
The Plastic Surgery Group at City Centre in Surrey and Langley, B.C offers facial rejuvenation services to revitalize and hydrate the youthful glow of your face. Aging skin with fine lines and wrinkles often leads many patients to lose confidence in their facial features. Our facial rejuvenation services help boost your confidence and love the look and feel of your skin. We'll help you turn back the clock with innovative products and services. As one of British Columbia's largest and most comprehensive plastic surgery clinics, our medical team is here to put your needs first. Schedule your consultation today.
Our Fraser Valley service areas include Surrey, Langley, Abbotsford, Chilliwack, Coquitlam, Port Moody, Port Coquitlam, Pitt Meadows and Mission, BC.
Facial Rejuvenation Procedures
The Plastic Surgery Group's knowledgeable plastic surgeons work with our experienced injection specialists to determine the best minimally invasive facial restoration techniques for you, including:
Botox Injections– Botox is one of the most popular, effective facial restoration treatments on the market. Botox's active ingredient, also under the name brand Dysport, is the botulism bacteria's protein. It works to relax your face by stopping nerve activity in the injection site. In as little as 15 minutes, the relatively painless procedure starts working and lasts up to six months.
Dermal Fillers – Dermal fillers involve injecting hyaluronic acid, an active ingredient found in your skin. It helps the face appear smoother and retain elasticity. Dermal fillers help your skin maintain moisture and appear younger.
Latisse – Prescription treatment Latisse is a solution to grow eyelashes for a thicker, longer look. This daily treatment is performed at home quickly and easily.
Juvederm – Juvéderm treatments smooth wrinkles and restore volume to reverse the signs of aging. We can add fullness to your lips and cheeks to enhance facial features.
Microneedling – a cosmetic treatment for the face, neck, and chest, also called collagen induction therapy. Small sterilized needles are used to produce collagen by taking advantage of the body's natural healing response which leads to smoother skin, smaller pores, and improved superficial pigment.
The Glow Peel – The Glow Peel is a brightening peel that improved the signs of aging and hyperpigmentation with minimal downtime. The in-office peel combines lactic acid, salicylic acid, and resorcinol, creating a multipurpose peel that is effective in minimizing the appearance of fine lines, wrinkles, and pigmentation issues like age spots, discoloration, and uneven skin tone. This formulation exfoliates dead skin and stimulates skin renewal leaving your skin with a healthy glow. The patient can experience light peeling for 3-7 days. This treatment can be combined with alternating microneedling treatments over a series of sessions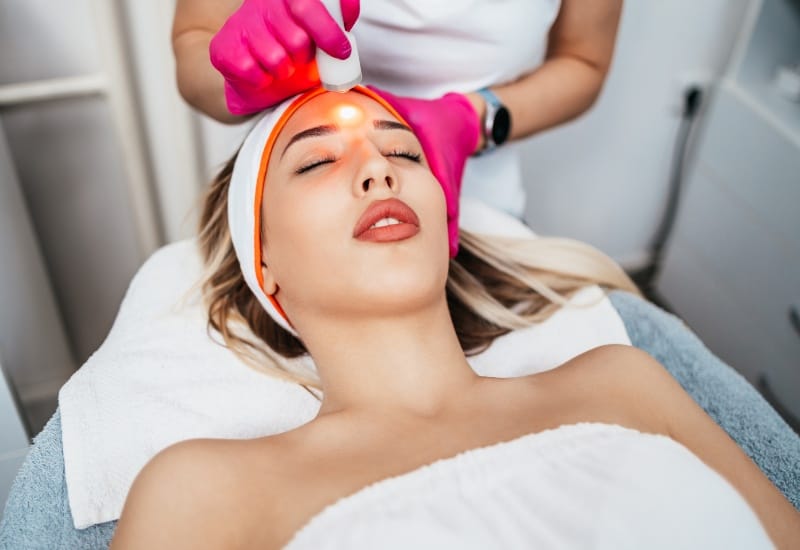 Facial Rejuvenation Benefits
The plastic surgery Group's facial rejuvenation procedures offer many benefits, including:
Boost in collagen production for a smoother face
Restores facial features for a more youthful appearance
Helps decrease nasolabial folds
Tightens skin
Treats facial redness
Fills in dark bags under eyes
Increases fullness of lips
Why Choose Plastic Surgery Group at City Centre?
The Plastic Surgery Group at City Centre team is filled with the highest qualified, board-certified plastic surgeons to help you through any type of cosmetic or reconstructive procedure. Our facial rejuvenation procedures are done with the most innovative tools and products in the medical field. We put your health and happiness first, ensuring your confidence is boosted through our procedures. Besides facial rejuvenation, we also provide body contouring, microsurgery, breast augmentation, and more.
Contact the Plastic Surgery Group at City Centre
From your consultation to follow-ups, we're always here for you. Our Plastic Surgery Group medical team focuses on helping you look and feel your best through our procedures. We'll discuss each service in-depth to help determine the best ones that fit your needs. Contact us today for a consultation!
Schedule Your Consultation Today