Skip to Content
Body Contouring in Surrey, B.C.
When dieting and exercise aren't enough, contact Plastic Surgery Group at City Centre in Surrey, B.C. We offer numerous body contouring surgeries that will transform the look of your body. When you've lost significant weight and want to remove excess skin or return your body to its pre-pregnancy look, our experienced and internationally trained doctors can help you achieve your desired look. We have access to the latest technology and techniques at our new clinic to give you the best chance at a successful transformation. Contact our team today to schedule your consultation.
Our Fraser Valley service areas include Surrey, Langley, Abbotsford, Chilliwack, Coquitlam, Port Moody, Port Coquitlam, Pitt Meadows and Mission, BC.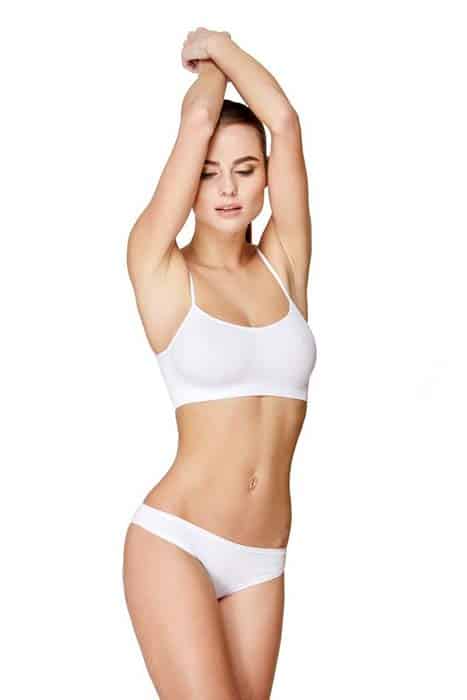 Choose the Right Body Contouring Procedure
Our body contouring services remove excess fat or skin to help you achieve your desired body goals. Both men and women who choose us for their body contouring procedure love the way they look, and they feel more confident and comfortable in their bodies. Our team of medical professionals, led by a board-certified doctor, will help identify trouble areas and make recommendations on the right procedure for you. Learn more about our body contouring procedures.
Tummy Tuck (Abdominoplasty)
A tummy tuck, known by its medical term Abdominoplasty, is one of the most often referenced plastic surgery options available. The goal of a tummy tuck procedure is to provide the patient with a tighter, flatter stomach. Abdominoplasty is most commonly performed on men and women who have lost a significant amount of weight but still have excess skin that needs to be removed. We also perform the surgery on mothers after pregnancy. There are numerous benefits to having a tummy tuck surgery, including removing stretch marks, correcting rectus diastasis, and improving skin rashes. The tummy tuck is ideal for patients who have found it difficult to eliminate stubborn belly fat through diet and exercise.
Surgery After Massive Weight Loss
First, we'd like to say congratulations on your weight loss! Through persistence and hard work, you've achieved a monumental health goal. However, after significant weight loss, you may still notice excess or loose, saggy skin, which may make you feel like the sacrifices you've made weren't worth it. At Plastic Surgery at City Centre, we can help you take the final step in your weight loss journey with our body contouring surgery for patients who have lost massive amounts of weight. We can remove, reshape, and tighten loose skin to give you the body shape and silhouette you've worked so hard for.
Arm Lift (Brachioplasty)
Fat in the body's upper arm is often resistant to dieting and exercise. So, it's common for us to treat patients looking to see improvement in their upper arms through body contouring surgery. A Brachioplasty can eliminate stubborn fat deposits and improve the overall shape of your arms. Our board-certified doctors have successfully performed many Brachioplasty procedures to help our patients achieve outstanding results. The ideal candidate has maintained a consistent and healthy weight and is in overall good health. When you meet with us for a consultation, our doctor will go over all the possible complications with you to make an informed decision about the surgery.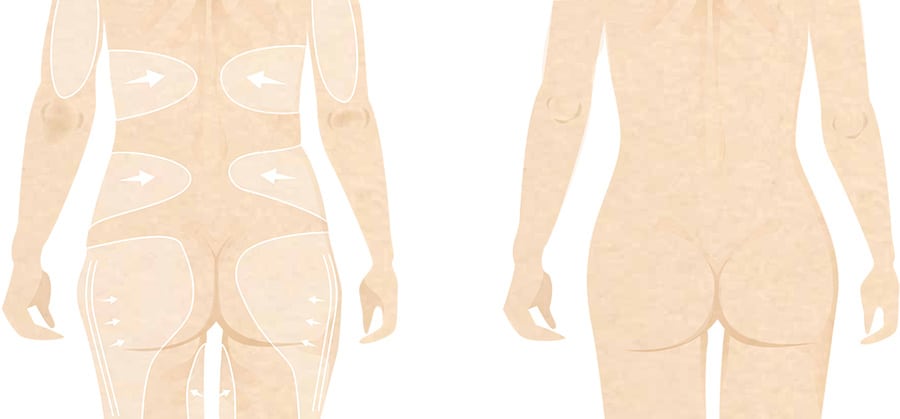 Liposuction
Liposuction is one of the most common forms of body contouring. The process includes removing excess fat deposits from around the stomach. It is ideal for patients that have had little or no success eliminating fat with diet and exercise. The most frequently targeted areas include the neck, upper arms, and around the waist ("love handles"). Liposuction can take anywhere between 30 minutes to four hours, depending on the location and amount of fat being removed. Most patients will be able to return to work in a week or two after surgery, but recovery may take longer for some individuals.
What Are the Risks of Body Contouring Surgery?
Plastic Surgery Group at City Centre has an exceptional track record of success. However, there is always a risk associated with surgical procedures. Our board-certified doctors will cover all the risk factors associated with your body contouring surgery. Some of the most common types of complications include infections, bruising, and prolonged recovery. There are other rarer complications, including fat emboli loss of feeling in the skin. If you have any issues or concerns about the risks involved, never hesitate to speak with our medical professionals.
Choose the Area's Leader in Body Contouring
With a team of medical professionals led by our board-certified doctors, you can always count on Plastic Surgery Group at City Centre for all your body contouring surgeries. Our comfortable and new clinic provides our patients with the perfect environment to achieve their body goals. From consultation to post-surgery care, we treat you with the care and respect you deserve throughout the entire process. Contact our team today to get started on your body transformation.
Schedule Your Consultation Today