Skip to Content
Skin Rejuvenation Services
Skin Rejuvenation Services in Surrey, B.C.
The Plastic Surgery Group at City Centre in Surrey and Langley, B.C. offers skin rejuvenation services to revitalize and hydrate the youthful glow of your face and skin. Aging skin with fine lines and wrinkles causes many patients to lose confidence in their appearance. Our rejuvenating treatments help you to fall back in love with the look and feel of your skin. As one of British Columbia's largest and most comprehensive plastic surgery clinics, The Plastic Surgery Group is here to put your needs first with our innovative products and services. Schedule your consultation today.
Our Fraser Valley service areas include Surrey, Langley, Abbotsford, Chilliwack, Coquitlam, Port Moody, Port Coquitlam, Pitt Meadows and Mission, BC.
Skin Rejuvenation Procedures
The Plastic Surgery Group's knowledgeable plastic surgeons work with our experienced aesthetic specialists to determine the best minimally invasive treatments that can fulfill your cosmetic goals. Some of the treatments we offer include:
Microneedling – a minimally invasive rejuvenation treatment for the face, neck, and chest, also called collagen induction therapy. Studies have shown we lose about 5% collagen in our skin every year from the age of 30 to 35. This treatment helps to restore the lost collagen we experience as we age. Small, sterilized needles are used to create controlled micro injury to the surface level of the skin which in turn stimulates collagen production by taking advantage of the body's natural healing response. This leads to smoother, firmer skin, smaller pores, improved superficial pigment, and a reduction in scars. With minimal downtime people can return to work in one to two days. This procedure has a cumulative effect and a series of 3-4 sessions spaced one month apart is suggested for optimal results. This procedure is often combined with an Exosomes serum to boost growth factors for even better cosmetic results.
Exosomes – These are small nanoparticles derived from stem cells that act as messengers or cell communicators that target cells in treatment areas to initiate tissue repair and revitalize ageing skin cells. Exosomes contain three times the amount of growth factors compared to stem cells and stimulate collagen, elastin and hyaluronic acid production to provide skin rejuvenation. At the Plastic Surgery Group, we use a plant-based Exosome product called Exo|e as we feel this is the safest, most affective product on the market today. This at home and in clinic treatment is combined with microneedling and the Skin Booster device to help you heal faster and super boost your treatment results.
Biostimulators – Biostimulator procedures are ideal for improving crepey skin of the cheeks, neck, and decollete. These are injectable treatments that reach the deepest layers of the skin to stimulate new tissue growth (unlike dermal fillers which aim to add volume). The result is firmer, youthful, healthier-looking skin.
Radiesse – Radiesse is a type of dermal filler and a biostimulator. It is an injectable treatment that is different from most dermal fillers because it contains tiny particles of calcium hydroxylapatite (CaHA) which are effective at generating new collagen and elastin. Radiesse helps to fill in wrinkles, improve volume loss, and tighten crepey skin of the face and neck. Because it also is a dermal filler it is effective at restoring definition to the jawline and rejuvenating the back of the hands. Sometimes two to three sessions are necessary to achieve optimal results, and then it can last up to two years.
PRP – Platelet rich plasma therapy is also a form of biostimulation, which utilizes a high concentration of the patient's own platelets and growth factors to repair and rejuvenate skin cells for a refreshed look. This is a natural procedure and ideal for people not wanting to use dermal fillers and is commonly used in the face and tear trough for skin rejuvenation and in the scalp for hair growth stimulation. For optimal results, a series of 3-4 sessions is recommended one month apart.
Redensity 1 – This two-in-one skin booster treatment is an injectable product and is ideal for the face, neck, decollete, and hands Redensity 1 is specially formulated with hyaluronic acid, amino acids, and several vitamins and minerals to enhance the quality of your skin. It is combined with the V2 Beauty Booster Device, which also acts as a collagen conduction therapy or specialized microneedling treatment to boost your own collagen production. This is an ideal procedure before a special event to provide you with smooth, radiant skin.
Volite – Part of the Juvéderm family, this treatment helps to improve fine lines, dull, dehydrated, aging skin and provide a dewy glow. It has been called an injectable moisturizer for the face, neck, decollete, and hands and is comprised of a minimally cross-linked hyaluronic acid gel. Volite is carefully injected into the mid-dermis with tiny droplettes of product and provides ultimate hydration and skin luminescence from the inside out. There is minimal downtime and treatment is recommended every 9 months.
The Glow Peel – The Glow Peel is a brightening peel that improves signs of aging and hyperpigmentation with minimal downtime. The in-office peel combines lactic acid, salicylic acid, and resorcinol, creating a multipurpose peel that is effective in minimizing the appearance of fine lines, wrinkles, and pigmentation issues like age spots, discoloration, and uneven skin tone. This formulation exfoliates dead skin and stimulates skin renewal leaving your skin with a healthy glow. The patient can experience light peeling for 3-7 days. This treatment can be combined with alternating microneedling treatments over a series of sessions.
Additionally, Plastic Surgery group carries a full line of skin care products by AlumierMD. These proven medical-grade, clean-technology products are formulated by scientists to achieve real results for your skin. Our professionals can recommend the precise products to help you fulfill and maintain your aesthetic goals.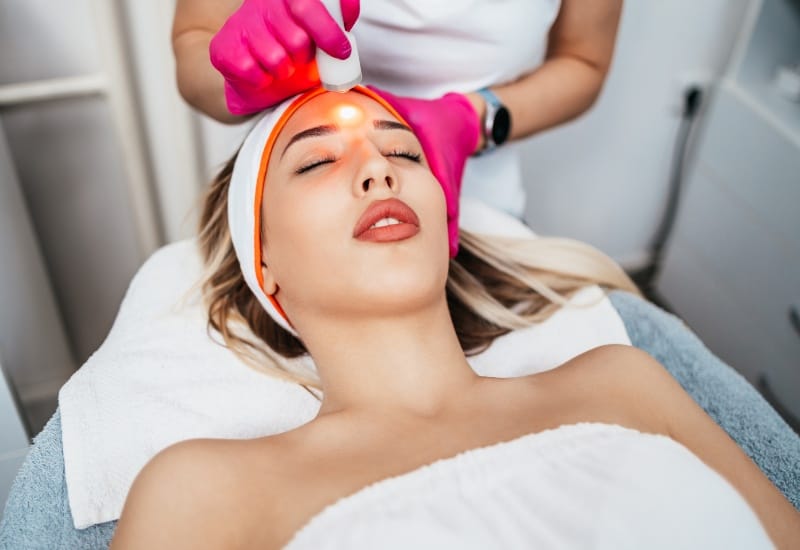 Skin Rejuvenation Benefits
The Plastic Surgery Group's skin rejuvenation procedures offer many benefits, including:
Boost collagen, elastin, and hyaluronic acid production for smoother, less crepey skin
Restore an overall youthfulglow
Improve tone, texture, and pore size
Even skin tone by treating redness and hyperpigmentation (sunspots)
Why Choose Plastic Surgery Group at City Centre?
The Plastic Surgery Group at City Centre team is comprised of the highest qualified, board-certified plastic surgeons to help you through any type of cosmetic or reconstructive procedure. Our facial rejuvenation procedures are done with the most innovative tools and products in the medical field. During a consultation, we analyze your skin so that we can recommend a unique treatment plan that will benefit you the most. We prioritize your health and happiness, ensuring your confidence is boosted through our procedures. Besides facial rejuvenation, we also provide body contouring, microsurgery, breast augmentation, and more.
Contact the Plastic Surgery Group at City Centre
From your consultation to follow-ups, we're always here for you. Our Plastic Surgery Group medical team focuses on helping you look and feel your best through our procedures. We'll discuss each service in depth to help determine which best fit your needs. Contact us today for a consultation!
SKIN CARE FAQs
Why is it important to adopt a skin care routine?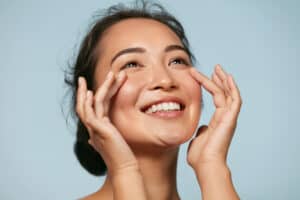 The health of your skin is damaged over your lifetime due to UV ray exposure. A natural decline in collagen production also causes your skin to lose some of its fullness and elasticity. Failing to take care of your skin with moisturizer, sunscreen, and other vital skin-protecting products can leave you vulnerable to signs of premature aging. If unwanted signs of aging have already appeared, you may be a good candidate for a rejuvenating treatment.
How much does skin rejuvenation cost?
Because of how many different treatments we offer, costs can vary significantly. The total price depends on the types of improvements you would like to make to your skin and which treatment(s) can best meet those goals. Our team is happy to discuss costs during a consultation so that you can make an informed decision about your care.
How do minimally invasive skin rejuvenation treatments compare to plastic surgery?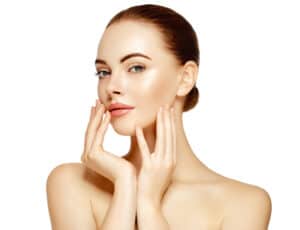 While plastic surgery is often capable of a more dramatic transformation, less invasive procedures can be very effective at addressing mild to moderate signs of aging.
Schedule Your Consultation Today