Skip to Content
Burn Treatment in Surrey, B.C.
Burns can be devastating and plastic surgeons are often part of the team of health-care providers who help patients recover from such injuries. Plastic surgeons often work with other physicians, nurses, dieticians, and occupational or physiotherapists to give patients the best possible care.
Our Fraser Valley service areas include Surrey, Langley, Abbotsford, Chilliwack, Coquitlam, Port Moody, Port Coquitlam, Pitt Meadows and Mission, BC.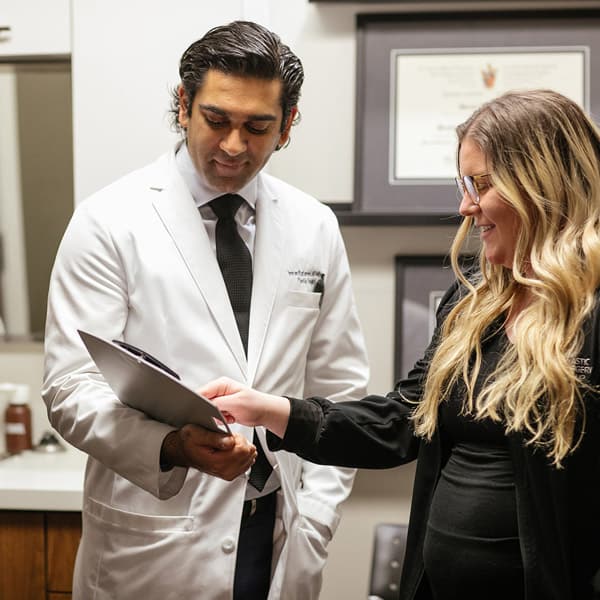 Causes of Burns
Common causes of burn injuries include:
Scald from hot liquid
Contact burns (e.g. touching a hot stove)
Electrical injury
Flame burns (campfire, house fire)
Chemical burns
Surgery for Burns
More significant burns may require hospital admission and surgery in the form of skin grafting. Most patients can be treated close to home but patients suffering from smoke inhalation (e.g. from house fire) or the most severe burns, such as electrical burns, lightning strikes, or severe hand or foot burns, are usually treated in a specialized burn unit, which has the necessary support to care for such injuries. In British Columbia, such units exist at Vancouver General and BC Children's Hospitals. The BC Professional Firefighters' Burn Fund has been instrumental in supporting the medical care of burn survivors on such units, along with helping with burn prevention and research.
If you have a burn injury, your surgeon will discuss with you the best treatment plan that will promote healing as well as maximize aesthetics and function.
To learn more, consult this brochure from the VGH Burn Unit.
Burn Treatment
The extent of treatment required and the resultant scarring depends on the initial severity and nature of the burn. Minor burns are usually treated as an outpatient, with specialized antibiotic dressings and regular follow-up until healed.
Contact Us
To learn more about how you may benefit from burn treatment or to schedule a consultation with one of our board-certified plastic surgeons, please contact our Surrey office today.
Schedule Your Consultation Today