Skip to Content
Mommy Makeover in Surrey, BC
Much as you love having a baby, you may not love what it does to your body! With pregnancy and nursing, you can experience unwanted changes like loss of fullness in your breasts, larger or smaller breast size, loss of abdominal muscle tone, stretch marks, excess abdominal skin, and stubborn fat pockets in other areas of your body. A Mommy Makeover is something you can do to recover your pre-baby body.
Our Vancouver & Fraser Valley service areas include Surrey, Langley, Abbotsford, Chilliwack, Coquitlam, Port Moody, Port Coquitlam, Pitt Meadows and Mission, BC.
What it Can Do for You
A mommy makeover uses a combination of surgical and minimally invasive procedures to target your individual concerns about your body and create a sleeker, firmer, more sculpted you.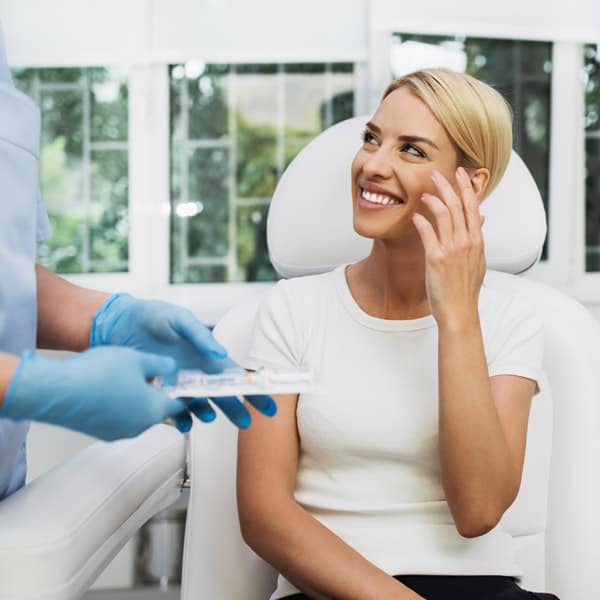 Good Candidates
You are a good candidate if you are in good physical shape, and at healthy body weight (or a stable weight following major weight loss). Mommy makeover surgery can correct concerns you have about your post-baby body, including:
Loose sagging tummy skin
A tummy pouch
Separation of the abdominal muscles (diastasis recti)
Sagging or pendulous breasts
Deflated breasts that require a lift, an augmentation or both
It's important to wait until you've completed your family before you have your mommy makeover. You should give your body about 6 months to recover after childbirth and about 4 months after you have finished breastfeeding so that your breasts have returned to their final shape and size.
What to Expect on Your First Visit
During your initial consultation with the Plastic Surgery Group at City Centre, your plastic surgeon will discuss with you your areas of concern and your hopes and expectations. After a careful examination, your plastic surgeon will advise you on what procedure(s) will lead to results that best fit your expectations.
Procedure
A mommy makeover is a combination procedure that is designed to address all your major concerns with your body at one time. Depending on the number and type of procedures that are performed during your mommy makeover, surgery time may range from 3-6 hours. The operation is performed under general anesthesia.
A classic mommy makeover addresses the abdomen and breasts and may include liposuction of other areas.
Breast
Pregnancy and breast feeding initially cause breasts to get bigger. After nursing, they may lose volume and shrink back or stay large. Most women notice sagging and drooping.
If you are happy with the size of your breasts but want them restored to their pre-pregnancy perkiness, a simple breast lift (mastopexy) may be all you need. This involves tightening the skin and repositioning the breast tissue and nipples restoring the breasts to their younger shape.
If, however, you find your breasts have lost volume or increased in size, you may want breast augmentation or breast reduction.
Abdomen
The abdomen is treated typically by an abdominoplasty (tummy tuck). This procedure involves removing excess fat and loose or sagging skin from the lower and central abdomen. Targeted liposuction of the abdomen is part of this procedure. It can also involve tightening and repairing the muscles pulled apart by pregnancy (diastasis recti). The goal of a tummy tuck is to create a flatter, more sculpted abdomen and a tighter silhouette. Dramatic results can be achieved in most women.
Additional Area
Lastly, you may want to have some liposuction done to more difficult areas not responding to exercise, such as your thighs, flanks, back etc.
The benefit of a Mommy Makeover is that by combining procedures, you can make a dramatic difference in your appearance with just in one surgery, minimizing down-time and saving money as well. Most women are extremely happy with the results of their Mommy Makeover and are thrilled to show off their new bikini-ready bodies.
Recovery
After surgery, you will notice a difference in your body shape immediately. However, the final result for most patients is evident after about 1-6 months. The results are permanent with sensible diet and exercise, although it is natural for your body to change as you age.
For the first few days after surgery, you will be swollen and bruised and you will experience discomfort which can be managed with the medications your surgeon will prescribe. Simple activities are possible within a few days, but heavy lifting or exercising should be avoided for a few weeks so if you have young children, you may want extra help during this time. Returning to work should be discussed with your surgeon before your surgery. Depending on your work and the extent of surgery done, you may need to take from a few days to a few weeks off work after the surgery. It can take several months to up to a year for all of the swelling to subside, and for the scars to fade.
Possible Complications
As in any surgery, risks include infection, scarring, delayed wound healing, bruising or bleeding. Issues specific to this surgery are asymmetry, numb skin, and contour irregularities. Rare complications are fat emboli and injury to the overlying skin.
Contact Us
To learn more about how you may benefit from a mommy makeover or to schedule a consultation with one of our board-certified plastic surgeons, please contact our Surrey office today.
Schedule Your Consultation Today