Skip to Content
Choose Us for the Best Reconstructive Surgery Results
Reconstructive Procedures by the Area's Leader
Our team of board-certified surgeons seamlessly blends art and science to provide reconstructive surgery patients the natural results they want. At Plastic Surgery Group at City Centre, we serve patients in Langley, B.C., and the surrounding communities. With extensive training and international experience that spans decades, each of our surgeons will guide you through the entire surgery process, so you know exactly what to expect. Reconstruction surgery patients come to us for a variety of reasons. Whether you've been involved in an accident or have a congenital disability, we have been helping to transform our patients' lives. Contact our team today to schedule your consultation.
Our Fraser Valley service areas include Surrey, Langley, Abbotsford, Chilliwack, Coquitlam, Port Moody, Port Coquitlam, Pitt Meadows and Mission, BC.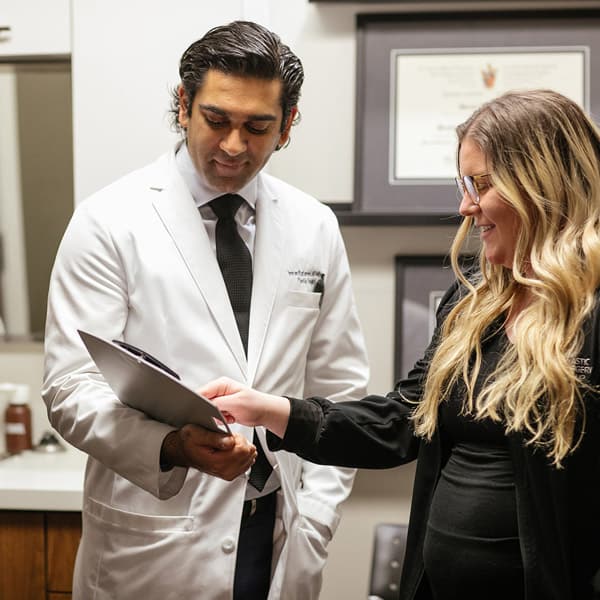 Our Complete Reconstructive Surgery Options
At Plastic Surgery Group at City Centre, we offer comprehensive reconstructive surgery options for patients in the area. During your first visit with our surgeons, we will identify the best options for you to get the results you want. Our reconstructive surgeons will cover all of the risk factors of your surgery and determine if you're the right candidate for the procedure. Learn more about our reconstructive surgery options.
Reconstructive Breast Surgery
Women that want natural-looking results for their reconstructive breast surgery choose Plastic Surgery Group at City Centre. We offer numerous options to ensure you get the results you want. Women come to our clinic for various reasons. We have the knowledge and techniques to ensure you're satisfied. We offer:
Reconstructive Hand Surgery
Your hands are complex and contain many nerves and ligaments. Our team of medical professionals and doctors has the skills and technology necessary to provide complex reconstructive surgery on your hands to help regain form and function. If your hands have been inhibited by disease or trauma, contact us to find out how we can assist you. Learn more about the type of ailments we can correct:
Burns
Burns can be emotionally and physically traumatic. Patients with burns may be self-conscious and less confident. Our reconstructive surgeons work with patient recovery facilities to help in the recovery process. They are often amazed by the results of our reconstructive surgery. Our goal is always to provide you with the best possible care in a respectful and innovative clinic. Allow us to transform your life.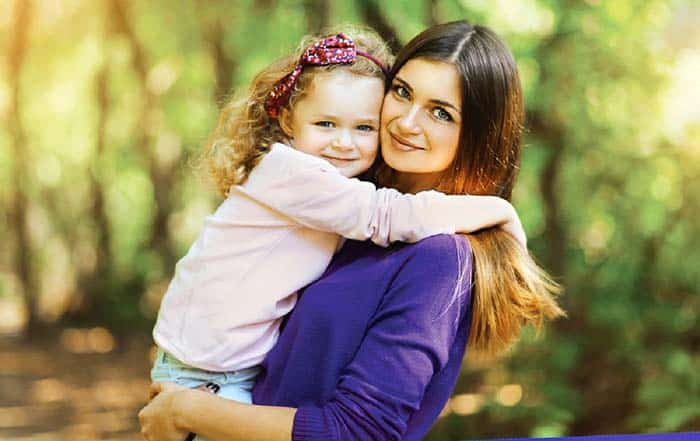 Pediatric Surgery
Pediatric reconstructive surgery is a type of specialized surgery used to fix a condition or injury in children caused by a congenital disability, developmental abnormalities, injury, illness, tumor, or accident. The surgeons at the Plastic Surgery Group at City Centre have extensive training and experience in Canada and internationally with reconstructive plastic surgery for children. Our surgeons are qualified to perform a complete range of treatments.
Microsurgery
Microsurgery uses a microscope and fine instruments to perform very precisely,  intricate surgery. The advent of microsurgery has enhanced the reconstructive options available to surgeons to treat patients with injuries, including trauma, cancer defects, breast cancer reconstruction, or congenital problems.
What Are the Risks of Reconstructive Surgery?
It's essential to understand the risks of choosing reconstructive surgery. You can feel confident in knowing you're getting the best care possible in our new plastic surgery clinic. Our team is dedicated to maintaining a clean and safe environment for all patients. We ensure that you know the risks of your procedure so you can make a decision you're comfortable with.
Why We're the Premier Reconstructive Surgery Clinic
Patients throughout the area choose us for all their reconstructive surgery needs because our innovative facility and experienced surgeons provide the best results. Our team works together so you can feel confident that you're getting the best care available. We can treat patients of all ages.
Helping Patients Through High-Quality Care
Throughout Langley, B.C., and the surrounding communities, men and women choose Plastic Surgery Group at City Centre for high-quality reconstructive care. Our doctors seamlessly combine art and medicine to transform the lives of our patients. We have access to the very best medical instruments handled by board-certified surgeons so that you can feel confident in the final result. Contact our team today to schedule your consultation. We're certain we can help improve your life through our reconstructive surgery.
Schedule Your Consultation Today