Skip to Content
Breast Lift (Mastopexy) in Surrey, B.C.
A breast lift is a procedure that lifts and reshapes your breasts, giving you a perkier, more youthful silhouette. The procedure involves removing excess skin and repositioning the remaining breast tissues and nipples to restore a more youthful contour. If you have also lost breast volume, you may choose to have implants inserted at the same time to increase volume and fullness (unlike breast reduction surgery, minimal breast tissue is removed in lifting the breast).
Our Fraser Valley service areas include Surrey, Langley, Abbotsford, Chilliwack, Coquitlam, Port Moody, Port Coquitlam, Pitt Meadows and Mission, BC.
What It Can Do for You
Lift and tighten breasts
Give a more youthful, perky appearance to breasts
Reduce the size of the areolas (darker skin around nipples)
Reposition the nipples onto the breast mound
Good Candidates
You are a good candidate for a breast lift if you have drooping breasts and would like them to feel and look more youthful. A breast lift is commonly performed after pregnancy and breast feeding, significant weight loss, or as breasts age. If you plan on having children in the future, you should wait to have a breast lift. In addition, you should be reasonably healthy and a nonsmoker. You must be emotionally mature, understand your motivations for having this procedure, and have realistic expectations about what the surgery can achieve.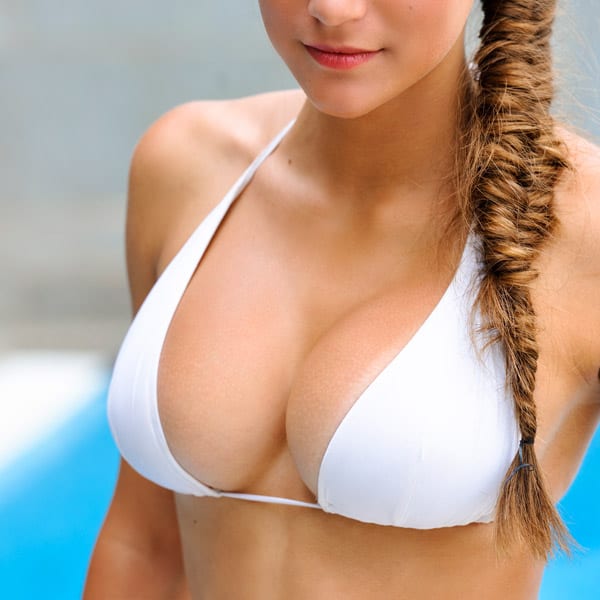 What to Expect on Your First Visit
During your initial consultation at The Plastic Surgery Group, your plastic surgeon will complete a careful examination and discuss your goals, concerns, and the treatment options that best address your particular situation.
Breast Lift (Mastopexy) at a Glance
Procedure (point form)
General (occasional local anesthetic if small lift)
Recovery (point form)
Resume light activity next day
Return to work 1-3 weeks
Procedure
The design of the lift can vary considerably depending on the shape and size of your breasts. The more droop to the breasts, the more skin needs to be removed to tighten them, which may mean longer incisions.
In all lifts, an incision is made around the areola and the areola may be made smaller if desired. A second incision is made that runs vertically from the bottom edge of the areola to the crease underneath the breasts. Sometimes there is also a horizontal incision beneath the breast but this can often be avoided, depending on how much skin needs to be removed. Your plastic surgeon will assess you on an individual basis.
Preparing for Surgery
You will have a preoperative visit with a nurse to review the details of what to expect during your surgery and recovery. You may need to get some baseline blood tests and sometimes meet with an anesthesia doctor prior to surgery. You will be asked to stop taking all over-the-counter pain or fever medicines (except Tylenol) and blood thinners for two weeks prior to your procedure. As well, many herbal medicines can cause bleeding and so need to be stopped before surgery, such as ginkgo biloba, St. John's Wort, and high doses of fish oil, flax seed oil, or vitamin E.
Recovery
You should discuss when you might return to work with your surgeon before your surgery as recovery time varies. Depending on the type of work that you do and the amount of physical labor involved, the time it takes to return to work can range from 1-4 weeks. Most women feel normal after 4-6 weeks. Sensation to the breasts and nipple areolar may be affected temporarily and the ability to breast feed is slightly reduced.
Possible Complications
As in any surgery, risks include infection, scarring, delayed wound healing, bleeding or seroma (fluid collection), and anesthetic reaction. Complications specific to this surgery include asymmetry, numb skin/nipples, and fat necrosis (firm scar lumps in the breast). Complications in this procedure are relatively uncommon but will be discussed further at the time of consultation.
Contact Us
To learn more about how you may benefit from breast lift surgery or to schedule a consultation with one of our board-certified plastic surgeons, please contact our Surrey office today.
Breast Lift FAQs
What effect does breastfeeding have on breast shape, profile and appearance?
Breastfeeding does not contribute to sagging of breasts, but it can seem that way when drooping appears once breastfeeding is stopped. In reality, it is the entire process of pregnancy that puts strain on the breasts. During this time, breasts naturally swell to a larger size. When this happens, the skin stretches. Once your infant is no longer breastfeeding, the milk-producing gland shrinks and the breast returns to its usual size. But because the skin may not be flexible enough to shrink back to a correspondingly smaller size, sagging can result.
What is ptosis?
Ptosis is the classification surgeons use to describe the degree of sagging in the breast. To determine this, surgeons look at the position of the nipple relative to the fold or crease at the base of the breast. With Grade 1 ptosis, the nipple and crease are at the same level. In Grade 2 cases, the nipple has dropped below the crease, but it is still higher than the breast gland area that projects over the fold. In Grade 3 ptosis, the nipple is the lowest part of the breast.
How can breast lift help?
Breast lift performed by the experienced surgeons of the Plastic Surgery Group at City Centre reverses sagging and restores a youthful profile by elevating the breasts on the chest. Sagging can occur as a result of pregnancy, changes in weight or simply the passage of time. Breast lift can also help restore symmetry, when ligaments have relaxed to a greater extent in one breast compared to the other. And, the procedure can return low or downward-pointing nipples to a natural position and appearance.
Will a lift increase the size of my breasts?
Increasing the size is not a primary goal, although women can choose to have breast implants placed in conjunction with a lift procedure.
What if I intend to have more children?
Because pregnancy can cause the breasts to sag, it is a good idea to wait until you are reasonably sure you won't have more children before having breast lift.
Are the results permanent?
You've turned back the clock with your breast lift, but you haven't eliminated the inevitability of aging. You can be confident, however, that your breasts will look perky and youthful for a long time, in the absence of a new pregnancy or dramatic changes in weight. The smaller your breasts, the more likely you'll retain your youthful profile. If in the future you find that your breasts have begun to sag, there is no risk to repeating the procedure.
Will I have scars?
A breast lift involves an incision and the removal of skin, so some scarring is inevitable. The experienced Surrey area plastic surgeons of the Plastic Surgery Group at City Centre always use the least invasive techniques, resulting in the shortest scars. For most breast lift procedures, there will be a scar around each areola and a vertical scar that reaches under the breast. Your doctor will discuss with you steps you can take during the recovery process to ensure that your incisions heal quickly and cleanly, minimizing the appearance of scars.
Schedule Your Consultation Today