Skip to Content
Brachioplasty (Arm Lift) in Surrey, B.C.
An arm lift is popular procedure that typically involves using a combination of liposuction and surgery to remove excess fat and loose skin and restore a firm, toned, youthful appearance to the upper arms.
This area of the body can be difficult to target with weight loss and exercise alone and, indeed, if you lose a lot of weight, it often makes the problem of loose skin worse.
Our Vancouver & Fraser Valley service areas include Surrey, Langley, Abbotsford, Chilliwack, Coquitlam, Port Moody, Port Coquitlam, Pitt Meadows and Mission, BC.
Benefits of Brachioplasty
Eliminate stubborn fat deposits that resist diet and exercise
Restore definition
Remove drooping skin
Be combined with other procedures to maximize overall results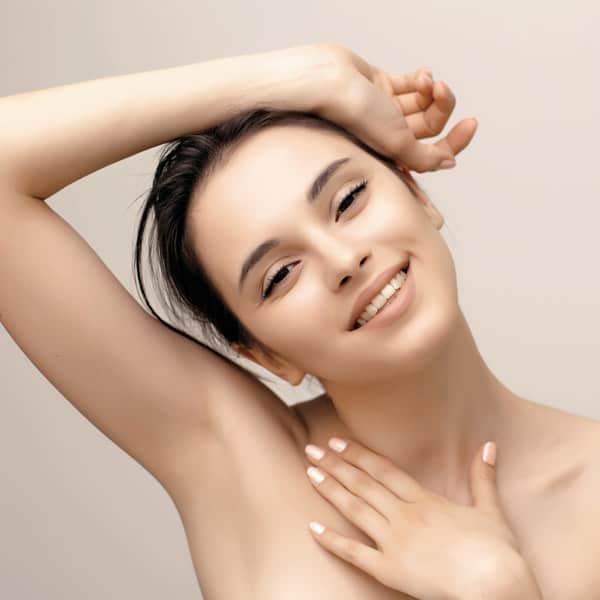 Good Candidates
If you are self-conscious about your upper arms because of loose skin and/or stubborn fat deposits, you may benefit from an arm lift. This procedure is particularly beneficial for women or men who have lost a lot of weight and/or have lost elasticity due to aging and who want to restore the firmness and overall appearance of their upper arms.
An arm lift is not a substitute for proper diet and exercise, and a significant fluctuation in weight after surgery can reduce its benefits. If you are planning further weight loss, it's best to wait to have an arm lift.
You should have no major medical problems. You must be emotionally mature, understand your motivations for having this procedure, and have realistic expectations about what the surgery can achieve. Ideally you do not smoke as nonsmokers heal faster and have less risks in any surgery.
What to Expect on Your First Visit
During your initial consultation with the Plastic Surgery Group at City Centre, your plastic surgeon will do a physical examination and discuss your concerns, goals, and advise you on what will lead to the results that best fit your expectations.
Brachioplasty (Arm Lift) at a Glance
Hospital Stay
Day surgery time approx 2 hours
Recovery room up to 2 hours
Recovery (point form)
May resume simple activities within a couple of day
Return to work 1-2 weeks
Procedure
The surgery is done under general anesthetic and is performed as a day-care surgery, which means you can go home the same day.
Preparing for Surgery
You will have a preoperative visit with a nurse to review the details of what to expect during your surgery and recovery. You may need to get some baseline blood tests and sometimes meet with an anesthesiologist prior to surgery. You will be asked to stop taking all over-the-counter pain or fever medicines (except Tylenol) and blood thinners for two weeks prior to your procedure. Many herbal medicines can also cause bleeding and so need to be stopped before surgery, including ginkgo biloba, St. John's Wort, and high doses of fish oil, flax seed oil, or vitamin E.
Possible Complications
As in any surgery, risks include infection, scarring, delayed wound healing, bruising or bleeding, and reaction to anaesthetic. Issues specific to this surgery include asymmetry, numb skin, and contour irregularities. Complications are very rare if an arm lift is done by a board-certified plastic surgeon in conjunction with a Board-Certified Anesthesiologist.
Recovery
After surgery, you will notice a difference in your arm's shape. However, the final result for most patients is evident after about 1-6 months. The results are permanent with sensible diet and exercise. Simple activities are possible within a few days but heavy lifting should be avoided for a few weeks, so parents of young children may want extra help during this time. You should discuss returning to work with your surgeon before your surgery. Depending on your work and your particular surgery, you may need to take from a few days to a couple of weeks off work.
Contact Us
To learn more about how you may benefit from brachioplasty or to schedule a consultation with one of our board-certified plastic surgeons, please contact our Surrey office today.
Schedule Your Consultation Today