Skip to Content
Surgery After Massive Weight Loss
Body Contouring (After Massive Weight Loss)
Body contouring is a combination of procedures that is done after significant weight loss or weight reduction surgery to correct bulging, loose, or sagging fat and skin. Body contouring aims to smooth and tighten underlying supportive structures in areas such as the abdomen, buttock, thighs, back, and arms.
Our Fraser Valley service areas include Surrey, Langley, Abbotsford, Chilliwack, Coquitlam, Port Moody, Port Coquitlam, Pitt Meadows and Mission, BC.
What It Can Do for You
Remove excess bulging, sagging skin and fat following massive weight loss
Reshape and tighten loose skin
Improve silhouette
Good Candidates
The best candidates are men or women who have:
Lost a significant amount of weight
Have areas of excess drooping skin and fat
Reached a sustainable, safe body weight
Remember that body contouring procedures are not a substitute for proper diet and exercise, and a significant fluctuation in weight after this surgery can reduce their benefits. It is important to note that a higher body-mass index (BMI) has been associated with increased complications, though there is no threshold BMI above which surgery is refused. Body contouring surgery is often not done until the weight has been stable at least 6 months and in a gastric bypass patient, this generally occurs after 1.5-2 years. To take this surgery, you should be emotionally mature and understand your motivations for having this procedure and must have no major medical problems. You cannot be a smoker as the risks of serious complications around the time of surgery, including wound healing problems and breathing problems, would rise drastically.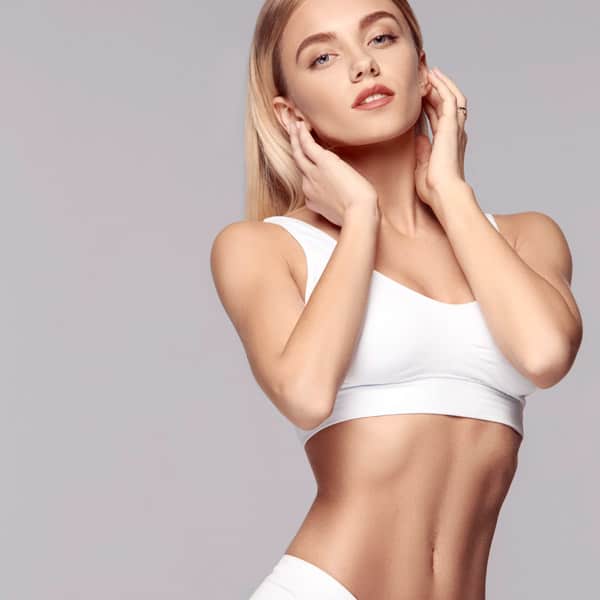 What to Expect on Your First Visit
In your initial consultation with the Plastic Surgery Group at City Centre, your plastic surgeon will discuss your physical concerns and expectations with you. She or he will then examine you to determine your specific requirements and recommend the procedure(s) that best fit your goals and body. You will be given a basic understanding of the procedure(s), including how it can help, how it's performed, what results and recovery you can expect, and the risks and limitations.
Procedure
Procedures such as breast lift, abdominoplasty, and brachioplasty, can often be combined but patient safety is paramount in deciding which and how many procedures may be done at any one time. If you require multiple procedures, a staged approach may be necessary to minimize time under anesthetic and decrease potential complications. Surgeon preference and your own medical issues are factors in deciding how much surgery can be performed at the same time. Surgery is always done under general anesthetic in the hospital and, depending on the patient and the particular procedures, an overnight stay is often required. Please see individual sections for more thorough details on the various procedures often involved in body contouring.
Preparing for Surgery
You will have a pre-operative visit with a nurse to review the details of what to expect during your surgery and recovery. You may be fitted for surgical garments, which you will wear after surgery. You will need to get some baseline blood tests, possibly an electrocardiogram to check your heart, and then meet with an anesthesiologist prior to surgery. The anesthesiologist may require additional tests depending on your current health and past medical history. Patients who have had surgery done for weight loss (such as gastric banding) will require preoperative nutritional and metabolic screening.
You will be asked to stop taking all over-the-counter pain or fever medicines (except Tylenol) and blood thinners for two weeks prior to your procedure. Many herbal medicines can also cause bleeding and also need to be stopped before surgery – examples include ginkgo biloba, St. John's Wort, and high doses of fish oil, flax seed oil, or vitamin E.
Recovery
The length of your recovery depends on which procedures are done. Your surgeon will discuss with you what to expect in your particular circumstance.
Possible Complications
Body contouring surgeries in patients who have lost significant weight can be safe when performed by a board-certified plastic surgeon in conjunction with a board-certified anesthesiologist. Complications and risks can depend on what procedures are done; see individual sections for more information on each.
Wound infections and wound healing problems are more common in patients who are still a bit overweight or who have lost a significant amount of weight but usually these can be managed successfully with proper treatment. In addition, post-gastric bypass patients may be more susceptible to electrolyte and fluid abnormalities and so close monitoring during surgery by the anesthesiologist as well as additional nutrient supplementation (such as iron, folate and vitamin B12) may be required to avoid complications. Obesity and prior abdominal surgeries may mean patients have an abdominal hernia, which may also need to be corrected at the time of any abdominal surgery.
Contact Us
To learn more about how you may benefit from body contouring surgery after massive weight loss or to schedule a consultation with one of our board-certified plastic surgeons, please contact our Surrey office today.
Schedule Your Consultation Today