Skip to Content
BOTOX in Surrey, B.C.
Botox is one of the most widely used cosmetic treatments in the world. It is extremely safe and has one of the highest patient satisfaction rates of any cosmetic procedure. It involves injecting medication into the muscles that control the expression lines in your face.
Our Fraser Valley service areas include Surrey, Langley, Abbotsford, Chilliwack, Coquitlam, Port Moody, Port Coquitlam, Pitt Meadows and Mission, BC.
What It Can Do for You
Botox works by blocking nerve impulses to the injected muscle, thus eliminating furrows, wrinkles, and lines, and restoring a smoother, more relaxed, and more refreshed appearance.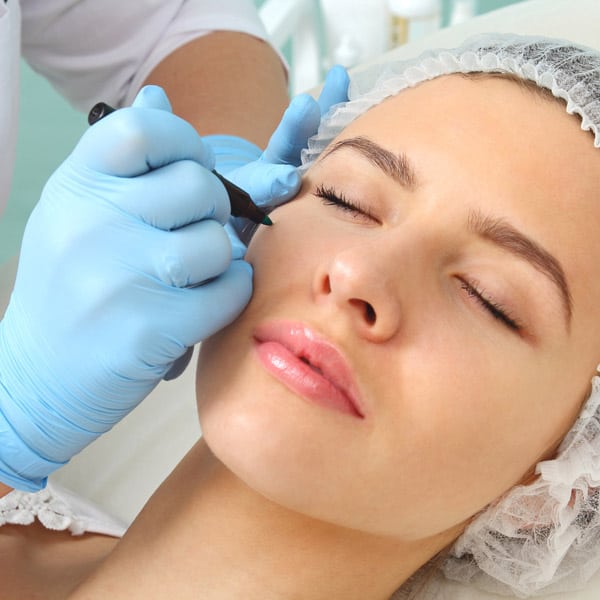 What Is Botox Used For?
Botox can be used for relaxing and smoothing deep lines in the forehead, around the eyes and mouth, or even the neck.
It can also be used as an alternative to eyelid surgery. This works by relaxing the brow depressor muscle and allowing it to raise the skin of the upper lids. This simple 5-minute procedure can give your eyes a more wide-open, refreshed look.
For people suffering from excessive sweating or hyperhidrosis, Botox can be injected into the sweat glands, reducing or eliminating sweat production in areas such as the underarms or palms of the hands.
Combined with soft tissue dermal fillers, Botox is often used for natural non-surgical "liquid facelifts."
Recovery
Botox injections take a few minutes and are relatively painless. You can go back to work or resume your day immediately after the procedure. Occasionally there is a slight bruising at the injection site.
Botox Results
You will see the positive effects of Botox within a week of treatment and it lasts for up to six months.
Dermal Fillers Vancouver
One of the main signs of aging is a loss of fullness in the face. This loss of underlying fat and collagen results is in deep folds and drooping around the mouth and jawline. Soft tissue dermal fillers like Juvéderm are a safe, non-allergenic treatments that are injected under the skin to fill in wrinkles and folds and restore fullness.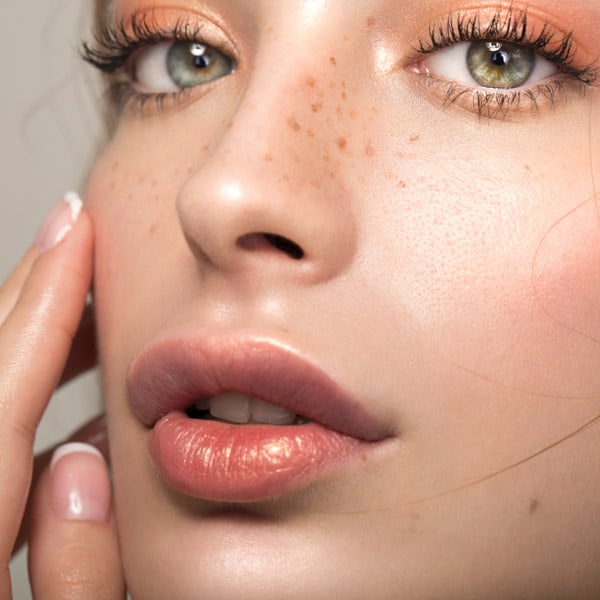 What It Can Do for You
Restore a more youthful appearance
Increase lip fullness
Fill in bags or hollows under eyes
Decrease folds between nose and mouth (nasolabial folds)
Increase volume in cheeks, chin and temples
Improve jawline
Hyaluronic Fillers
Hyaluronic fillers like Juvéderm are made of a smooth gel form of hyaluronic acid –a natural substance you have in your own body.
These facial fillers are particularly good at treating those deep folds between your nose and mouth (nasolabial folds) as well as lip lines. If you are bothered by bags or hollows under your eyes, dermal fillers can be injected into the grooves under the bags to support and camouflage the bags.
Recovery
You can go back to work or resume you normal activities after the treatment. Occasionally, patients experience minor swelling or bruising which goes away after a few days.
Results
With Juvéderm, you can see the difference immediately and the effects will last for up to one year. You may want to have regular touch-up treatments after that to maintain the effects.
Contact Us
To learn more about how you may benefit from dermal filler injections, please contact The Plastic Surgery Group at City Centre today.
V2 Beauty Booster Skin Treatment
The V2 Beauty Booster injection device uses a unique nine-point needle system that delivers precise aliquots of a special blend of hyaluronic acid, antioxidants, amino acids, minerals, and vitamins into the dermal layer of the skin. This treatment helps to rejuvenate dehydrated, aged skin, fine lines, and wrinkles by stimulating fibroblasts to produce more collagen and elastin. Targeted areas include the face, lower eyelids, forehead, neck, decolletage, and hands.
Recovery
Post treatment you may experience some redness, tingling or mild bruising in the treatment area and most people are able to return to work the next day. The Beauty Booster treatment is not permanent but it does have a cumulative effect with results appearing within 1-2 weeks.
Results
Throughout the series of three treatments one month apart you will begin to see changes in pigmentation, elasticity and firmness of the skin giving you a radiant and hydrated complexion.
Contact Us
To learn more about how you may benefit from dermal filler injections, please contact The Plastic Surgery Group at City Centre today.
Platelet Rich Plasma Therapy (PRP) For Skin Rejuvenation and Hair Restoration
Platelet Rich Plasma or PRP treatments help to harness the power of your body's natural repair system and is used for facial rejuvenation, collagen stimulation, skin tightening, tone/texture improvement and reducing fine lines. Also heard as the "Vampire Facial" the treatment uses your own blood which contains potent growth factors.
Recovery
It is a minimally invasive treatment with visible improvements and little downtown. A series of 3-4 treatments are recommended for optimal results with maintenance treatments recommended once every 6 months.
Results
When used with microneedling or the V2 Beauty Booster on the face, lower eyelids, neck, and scalp it causes stimulation of fibroblasts, an increased production of collagen, and endogenous hyaluronic acid. A series of PRP treatments for hair rejuvenation may help awaken dormant follicles, provide nutrients for existing follicles and help to decrease hair loss. (Results may vary)
Contact Us
To learn more about how you may benefit from dermal filler injections, please contact The Plastic Surgery Group at City Centre today.
Schedule Your Consultation Today