Skip to Content
Board-Certified Skin Surgeons in Surrey, BC
Healthy, glowing skin is important not only for medical reasons, but it adds to a person's confidence and happiness. At Plastic Surgery Group at City Centre in Surrey, BC, we offer complete skin care surgeries covering everything from minimizing visible scars to removing unwanted cysts and lesions. Contact our team to schedule a consultation for skin surgery today.
Our Fraser Valley service areas include Surrey, Langley, Abbotsford, Chilliwack, Coquitlam, Port Moody, Port Coquitlam, Pitt Meadows and Mission, BC.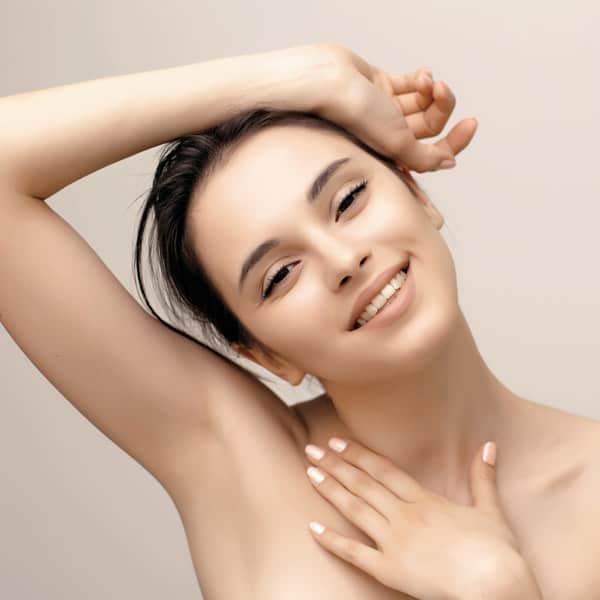 Benign Skin Lesions
A benign condition is anything that is non-cancerous and includes abnormal growths, tumours, and cysts on any part of the skin. These don't pose any health risks and won't spread to other parts of the skin or organs in the body.
Surgical Removal – Using a local anesthetic, benign skin lesions are surgically removed in a minor setting, such as a surgeon's office.
Risk and Complications – Lesion surgery is common and executed with no issues most of the time. However, all surgery poses a slight risk. With lesions, this includes bleeding, excessive scarring, recurrence, reaction, and healing complications.
Sebaceous Cysts
Sebaceous cysts are the most common type and fall into two different categories; epidermoid and pilar cysts. While the cause of these two cysts differs, they look, feel, and are treated the same way. They generally don't cause any pain or discomfort, but these cysts can spontaneously drain or become infected. An infected cyst will cause more pain and be accompanied by swelling and redness that may require antibiotics or surgical drainage.
Epidermoid Cysts – These are caused by skin cells getting trapped under the skin, usually from a minor cut, blocked pore, or body piercing.
Medical Services Plan (MSP) Coverage – Removal of an epidermoid or pilar cyst is not covered under MSP coverage if it doesn't have a history of significant infection or causing any major functional issues. Patients must pay privately if they wish to have it removed.
Pilar Cysts – Originating in hair roots, pilar cysts are believed to be inherited genetically. They can appear in the scalp or any other part of the body where hair grows.
Risk and Complications – Risks of the surgery can include bleeding, excessive scarring, recurrence (although rare), infection, anesthetic reaction, and wound healing complications.
Scar Reduction Surgery
When it comes to confidence and contentment with one's appearance, smooth, clear skin is often at the top of the wish list of cosmetic improvements. Excessive scarring from previous surgery or trauma can make individuals feel self-conscious or uncomfortable in their skin. If this sounds familiar, you may benefit from scar correction surgery at Plastic Surgery Group at City Centre. It's not possible to remove a scar entirely, but we have safe and effective methods to minimize the appearance or correct the negative functional impact of a thick, tight scar. Some corrective scar surgeries, such as those treating abnormal scar growth or scars that cause significant functional problems, are covered by the Medical Services Plan.
Schedule a Consultation for Skin Surgery Today
If you're wondering if a skin procedure by our board-certified plastic surgeons can improve the appearance of your skin, contact the team at Plastic Surgery Group at City Centre to schedule a consultation. We offer compassionate care in a welcoming and relaxing environment.
Schedule Your Consultation Today