Skip to Content
Combining Breast Lift & Breast Augmentation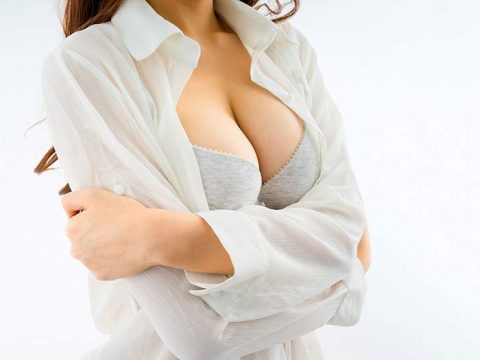 When it comes to enhancing the breasts, there are several cosmetic procedures to choose from. Many women opt to combine a breast lift with breast augmentation. A breast lift raises saggy breasts higher on the chest wall for a perkier look. Breast augmentation uses saline or silicone gel implants to add volume and fullness to the breasts.
If you are certain you want to get a breast lift but are unsure whether you want to add implants, the Plastic Surgery Group at City Centre can help. Our team lays out your options in this blog post.
Option 1: Having Breast Lift Done First
Advantages
In addition to removing excess skin, breast lift re-sculpts the breast tissue to add fullness to the upper pole of the breasts. For some women, this enhancement is enough and breast implants are not needed. If this is the case with you, having a standalone breast lift helps you avoid more extensive surgery as well as possibly additional scarring that is needed to accommodate an implant. It also helps you avoid the risks that come with breast implants.
Disadvantages
On the other hand, if you are not satisfied with your breast lift results, you may consider undergoing additional surgery for breast implants. Staging out procedures comes with a few disadvantages. First, you have to undergo surgery twice, and each time you do so, you are exposing yourself to risks associated with surgery. Second, you will have to take time off work to recover after every surgery. It will also take longer for you to see your final results. Finally, staging out procedures is more costly. Each time you have surgery, you will need to pay separate fees for the facility, anesthesia, and other items.
Option 2: Having Breast Lift and Breast Augmentation Together
Advantages
While breast lift alone can add fullness to the upper pole of the breast, it cannot increase volume. A breast lift with an implant procedure is a great way to boost the shape, volume, and position of the breasts in a single procedure. If you are considering having both breast lift and augmentation surgery is done, combining them in a single operation can help you avoid the risks, downtime, and costs that come with staging out the procedures.
Disadvantages
Breast lift with implants is less predictable than a breast lift alone as the combination procedure must tighten loose skin while simultaneously making space for an implant. This process leads to a greater chance of minor asymmetries in the shape, size, and location of the areolas. Breast lift with implant procedures also has a higher risk of minor wound healing problems and infection due to the simultaneous tightening and stretching of the skin.
Having both breast lift and breast augmentation is done together may result in more scarring than if a breast lift is performed alone in order to accommodate implants. In addition, there are always risks that come with the placement of a foreign object in the body.
The only way to determine which treatment option is best for you is to meet with a qualified plastic surgeon. Contact our Surrey office to schedule a personal consultation with one of our trusted surgeons at Plastic Surgery Group at City Centre.
Schedule Your Consultation Today