Skip to Content
Eyelid Surgery vs. Brow Lift: Which Is Right for Me?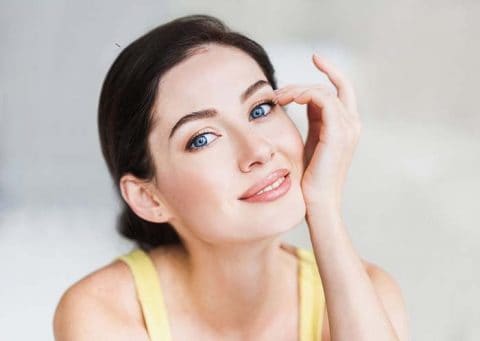 Brow lift and eyelid surgery (blepharoplasty) are two excellent cosmetic surgical options used to rejuvenate a tired, angry, or older-looking eye appearance. However, there are key differences between the two procedures. The expert plastic surgeons at the Plastic Surgery Group at City Centre can help you select the procedure that is best for your needs and goals during an in-office consultation. Before then, we recommend you spend some time familiarizing yourself with the basics of the two procedures.
Eyelid Surgery
Eyelid surgery eliminates heavy, saggy skin on the upper eyelids that can sometimes hang so low it interferes with vision. It can also treat stretched-out skin on the lower eyelids and wrinkles and bags underneath the lids. By correcting these problems, eyelid surgery can restore an energetic and rejuvenated eye appearance, as well as a clear line of sight.
Brow Lift
Brow Lift addresses sagging skin and tissues on the brow and forehead areas. Over time, the skin and tissues on the brow loosen and descend. In some cases, this creates a "hooded" eye appearance. By elevating the eyebrows, brow lift restores a youthful and alert appearance to the face. The procedure also smooths out wrinkles and lines on the forehead, as well as frown lines between the eyebrows.
Combining the Two Procedures
In some cases, a combination procedure can yield the most beautiful and successful results. In addition to more comprehensive results, a combination procedure cuts down on healing and recovery time if you plan on undergoing both procedures at some point. It can also be cost-effective as it cuts down on some costs (e.g., anesthesia and surgeon's fees) related to your procedure.
Eyelid surgery and brow lift can also be combined with other surgical procedures such as facelift and rhinoplasty. Or, they can be performed in conjunction with non-surgical cosmetic procedures like Botox and laser skin resurfacing.
Contact Plastic Surgery Group at City Centre
The first step towards a younger and more beautiful you is to schedule a consultation with the Plastic Surgery Group at City Centre. Contact our practice by calling our Surrey office or filling out our online contact form.
Schedule Your Consultation Today